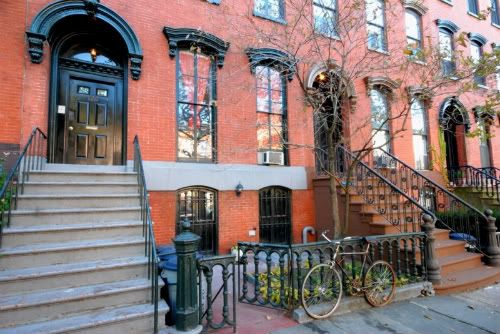 120 Kent is a commanding building that conveys a gravitas entirely in keeping with the historical brownstones amongst which it stands in the heart of Greenpoint, a short walk from the Greenpoint G Train.  A 1-bedroom is available on the second floor, a truly attractive space.  Recently visiting the Greenpoint Brownstone Rental myself, I was pleasantly surprised at the generous layout:  the extensive floor space runs around 750sqft, with 11ft high ceilings, original detail molding, a cozy fireplace, a separate kitchen, and a spacious private wooden deck completing the package.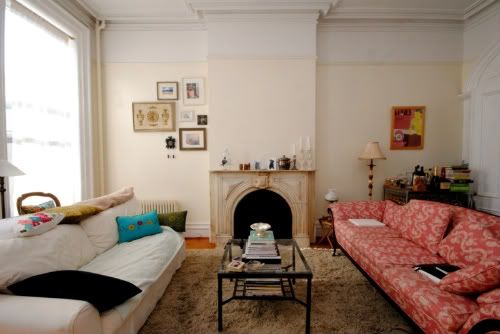 A large archway divides the space and pocket doors can be left open to lend the apartment a loft-like ambiance.  Sight unseen, I considered the negotiable $2,600 list price a tad costly; since actually visiting the space, though, I've altered my perspective significantly.  Take a look at these photos.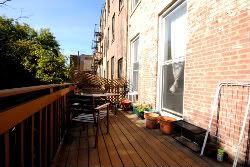 ________________________________________________________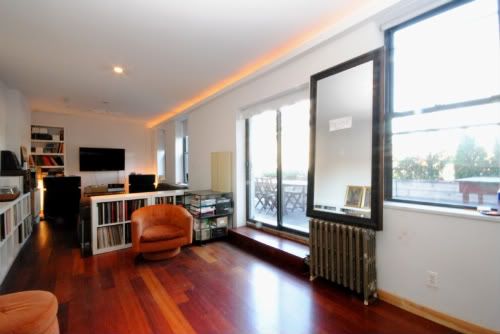 345 Grand Street, in the center of Williamsburg, is another exceptional space and one which has recently been gut-renovated and redressed by its owner Carlo.  Carlo exceeded expectations in revamping the works, going above the call of duty by adding accent back lighting; gorgeous flooring; top-tier kitchens with marble counter-tops & cutting edge appliances; and completely updated bathrooms (ones with roomy showers boasting 2-rain heads, separate controls and pressure stream massagers built right into the walls).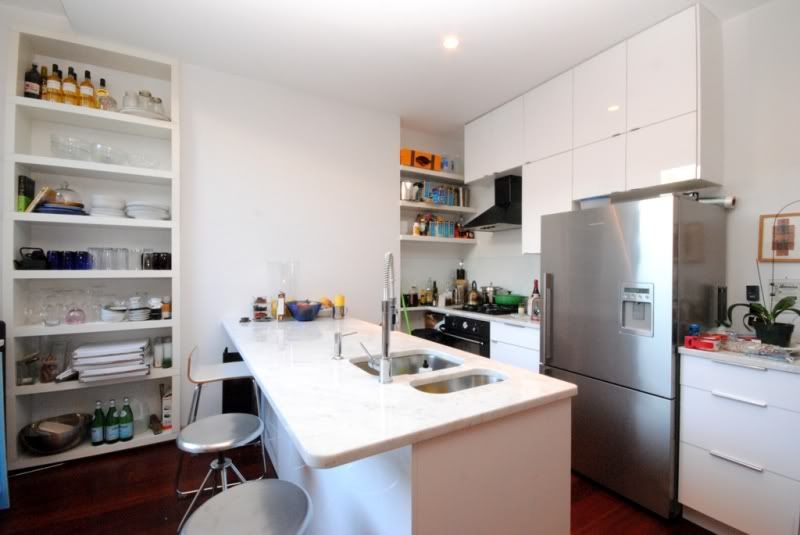 The interior square footage runs approximately 1,400sqft, an ample specification that doesn't even include the measurements of the large and private wooden deck outside.  The apartment, an ideal investment for a couple with a child (or individual wanting a home office/guest room), is conveniently located around the corner from the Lorimer L Train and just one block away from some of the neighborhood's finest restaurants, stores, and boutiques.  This space is one of my favorite Renovated Williamsburg Rentals.
________________________________________________________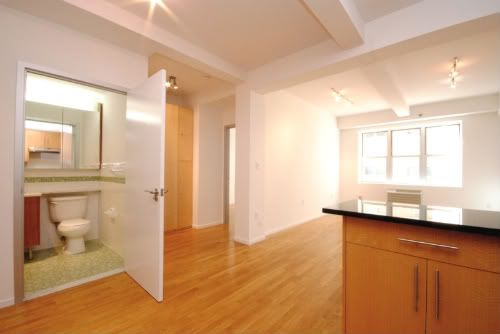 The Point at 234 Skillman is that rare building offering equitably -priced 1 & 2 bedroom rentals: at roughly $2,800 for 2 bedrooms and $2,300 for 1 bedroom, the numbers can speak for themselves.  I find myself drawn more and more to the building with each subsequent visit I make to it.  While the spaces might be on the smaller side, and the finishes would have some difficulties outdoing those found in many of the newer condo developments that have sprung up near the Bedford L Train, the amenities can certainly hold their own with the best of them, even bettering their competitors' outright.
Features include a spacious and furnished common terrace on the second floor (one on which barbequing is not prohibited); a furnished roof-deck with bird's-eye view of unobstructed Manhattan; a gym, so large and well-equipped that the "fitness center" label could just as accurately be applied; a parking garage (complete with bike parking); manifold storage rooms; a Billiards club hall; a screening room (a self-contained movie theater, really,  with surround sound speakers, plush cinema-style seating, cable television etc.); outstanding on-site management; and a commodious laundry room housing over twenty machines….Whew I almost ran out of breath.  All units come standard with finished bathrooms, kitchens with granite countertops, stainless-steel appliances and dishwashers – to say nothing of the loads of closet space, perhaps the most salient selling point for many.  Check out the Point and the Graham Avenue area, which has come into its own recently, when you're in the neighborhood checking up on the living-space digs.